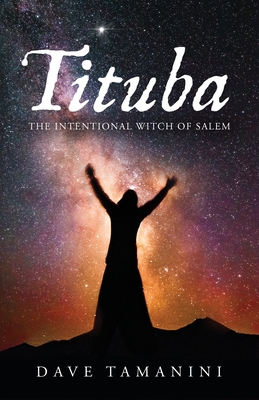 Tituba
The Intentional Witch of Salem
Paperback

* Individual store prices may vary.
Description
Tituba The Intentional Witch of Salem, with a magical power, and a provocative retelling explores the emotions and reasons driving the unstable times of 1692.A Promise and a HopeEnslaved Tituba has been faithful to a promise to her dying mama in Africa. She has appeased the masters from Barbados to Boston to Salem and waited for her magic.A Mother's AgonyWhen Tituba's only son dies trying to escape slavery, her life changes forever. After enduring the crush only a mother can feel, she rages and turns to vengeance.Witches Tear into SalemThe villagers see witches and demons everywhere. Their ministers say the Devil has sent them to steal souls. But they are wrong. It is Tituba-disobeying an ancient rule-conjuring terrifying images with magic that sparks the infamous witch hunts of 1692.A Woman's DilemmaAs neighbors accuse neighbors of witchcraft, hysterical trials follow. And Tituba gloats in her power. But when hangings begin, her conscience arises. Can she confront her secret crime? And when a chance for redemption presents itself, will she take it?

David F. Tamanini, 9781734830804, 318pp.
Publication Date: May 15, 2020