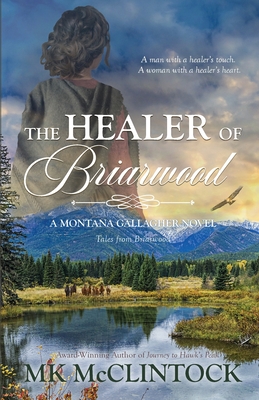 The Healer of Briarwood
Paperback

* Individual store prices may vary.
Description
A man with a healer's touch. A woman with a healer's heart.
Doctor Finnegan Brody tends his patients, keeps to himself, and vividly remembers the heartaches and trials from the Civil War and why he devoted his life to healing. He watches the townspeople live their lives, loving and laboring alongside one another, and wonders if one day he will give a woman as much time and dedication as he gives the people of Briarwood.
Katharine Kiely has a deep-rooted stubbornness to never give up, even if it means leaving behind her comfortable life by the sea to protect her father's health and help expand his empire. When she finally arrives in Briarwood to convince the Gallaghers a spur line should cross their land, nothing goes as she expected.
Finn, with his knowledge of healing the people, and Katharine, who learns how to heal with her heart, join together as the townsfolk of Briarwood face challenges and choices that could alter their way of life forever.
Welcome to Briarwood and Hawk's Peak, where friendship, love, and hope conquer overwhelming odds.
Trappers Peak Publishing, 9781734864052, 262pp.
Publication Date: December 15, 2020