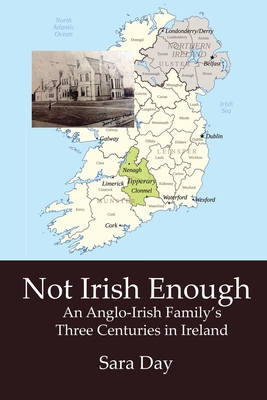 Not Irish Enough
Anglo-Irish Family's Three Centuries in Ireland
Paperback

* Individual store prices may vary.
Description
Not Irish Enough is an engaging, richly annotated account of three hundred turbulent years of Irish history, highlighting the experiences of an Anglo-Irish Protestant family and their relations and friends who lived through and contributed to that history. Drawn in part from family records and memories, the book is the product of intense factual research into events from the mid-seventeenth century through the Irish War of Independence, 1919-21, when the author's family, the Heads, were among the Anglo-Irish landowners forced to flee for their lives as their homes went up in flames. Examining these fraught centuries from the unique perspective and varied experiences of generations of Anglo-Irish Protestant landowners with deep roots in Ireland, and more specifically in predominantly Catholic County Tipperary, the book addresses many questions still debated today. Not Irish Enough will enlighten readers unfamiliar with the many roles the Anglo-Irish played, for good and for ill, in Ireland's development and turbulent history and explain the partitioning of Ireland that continues to affect the country today. This deeply researched and balanced narrative-which affirms the veracity of William Butler Yeats' statement that the Anglo-Irish "are no petty people,"-is an important addition to the existing body of work on Irish and world history.
New Academia Publishing, LLC, 9781734865974, 610pp.
Publication Date: August 3, 2021