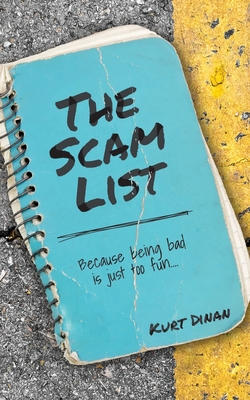 The Scam List (Paperback)
Crime Spree Books, 9781734912708, 266pp.
Publication Date: August 3, 2020
* Individual store prices may vary.
Description
Meet the best con artist team around in this laugh out loud, fast-paced comedy.
Boone McReedy: high school conman, smooth-talking charmer, and the idiot who just got scammed out of $15,000 of his mom's money.
Darby West: ass-kicker, straight-shooter, and Boone's ex-girlfriend.
Now, they must team up to save their parents' business, one con at a time.
That is if they don't kill each other first.
Of course, they're only going to scam people who deserve it.
That's a promise.
Would they lie to you?
As he did in his award-winning debut, DON'T GET CAUGHT, Kurt Dinan brings laughs, twists, and heart to THE SCAM LISTS' funny world of teen con artists, exes, and outrageous five-dollar bets.
Perfect for those looking for: Hilarious comedy books for boysBooks for teens ages 13-16Tough, independent teen girls.