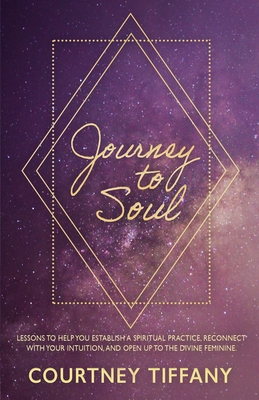 Journey to Soul
Paperback

* Individual store prices may vary.
Other Editions of This Title:
Paperback (5/20/2020)
Description
With so much media and advice coming at us it can be hard to know what's real. It is easy to become overwhelmed with it all. Anxiety or depression start sinking in because we feel the need to keep up. When we find ourselves struggling and not knowing what's true anymore it's time to cut through all the noise and come back to your soul self. Experts say it takes twenty-one days to build a new habit.
This book contains twenty-one lessons to create those habits and build upon them with daily affirmations, gratitude practices, and reflection questions. Journey to Soul is a pathway for you to reconnect with your soul self, increase your intuition, and open up to the divine energy around you. For the women looking for more spiritual practices in her life, Journey to Soul helps you create your own path. Through a series of lessons Journey to Soul shows you how to quiet the outside world and come back home to yourself. By creating a spiritual practice that specifically serves you, you will be better equip to know what is right for you. You'll be able to tune out the noise and create boundaries for yourself.
Lessons include:
-How to differentiate between soul and ego
-Shadow work
-Adjusting your mindset
-Overcoming Fear
-Using astrology as a self-discovery tool
-Accessing Shakti energy
And much more
For the women who is ready to get to know herself better, reclaim her power, and trust herself more, this is the book you've been waiting for.
Aligned Life Publishing, 9781734920963, 178pp.
Publication Date: June 21, 2020