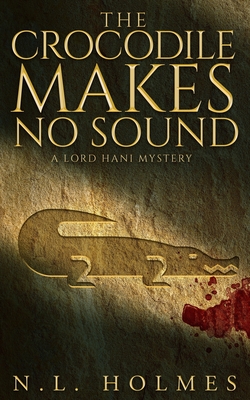 The Crocodile Makes No Sound
Paperback

* Individual store prices may vary.
Description
Four years into Akhenaten's new regime, the dissatisfaction of those who practiced the old religion of Amen-Ra is growing. Hani, a diplomat already under the king's surveillance because of the disappearance of his firebrand Amen priest brother-in-law, gets drawn into an investigation for the Beloved Royal Wife, who is being blackmailed. Meanwhile, the new vassal king of A'amu, lodged at Hani's house until the king grants him an audience, is showing himself to be none too loyal. Hani must walk the line between his oath to the king and his conscience.
N.L. Holmes, 9781734986839, 418pp.
Publication Date: June 2, 2020