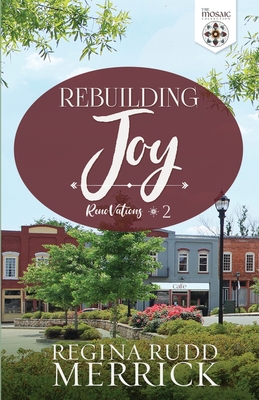 Rebuilding Joy
Paperback

* Individual store prices may vary.
Description
A waitress, a contractor, and an FBI agent walk into a caf ...Single mom Darcy Emerson Sloan has enough to do raising twins and running a restaurant. She's doing fine on her own and doesn't need the complications of a man in her life. But when her caf turns into a crime scene, putting her and her children in danger, she begins to take interest in the handsome young FBI agent that comes on the scene.Contractor Del Reno is as even-keeled as they come, but even he has his limits. And Darcy Sloan has pushed him too far. Every time he tries to help, it backfires. But now that Darcy and her kids are in trouble, he has no choice but to come to her aid and to protect her. She's just going to have to deal with it. Secret tunnels, organized crime, adorable children, and a wedding. Just another day in Clementville.
Bellville Street Books, 9781735022314, 322pp.
Publication Date: May 19, 2021