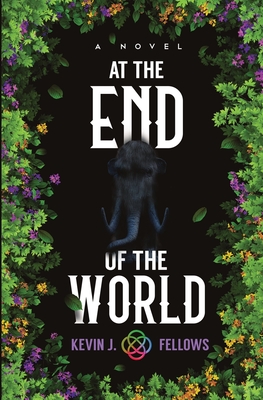 At the End of the World
Paperback

* Individual store prices may vary.
Description
"At the End of the World promises magic on every page. Fellows's obvious talents are his world-building and his prose." - Shai Palmer, Reedsy Discovery
"The interconnection between the world building and the characters is beautifully crafted." - Lorraine Bondie, the Book & Nature Professor Review
The End of the World is a wayward city, unbound by time and place.
All Stina wants is to escape a terrible date and get her VW out of the mud. Jo o just wants to return to his regiment fighting for the King of Portugal. Croydon wants to find his way home to his parents.
But everyone caught in the unbound city, must decide to either stay with the strange magic or leave for an ever-changing and unknown outside world.
Many arrivals accept the city's magic, others desire it for their own gain. One seeks to destroy it. But disrupting the city may trigger its destruction and the unmaking of the world.
When you fall hopelessly lost among the missing, you must find yourself again through the kindness of strangers. Stay within the strange or leave for the unknown? which do you choose?
At the End of the World is the first book in the Unbound Worlds duology.
Modern Folklore Press, 9781735130002, 312pp.
Publication Date: October 21, 2020