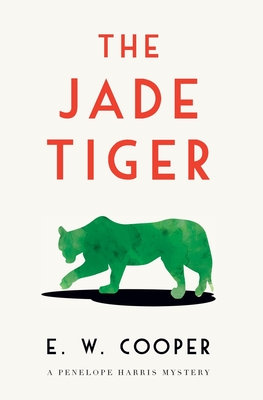 The Jade Tiger
Paperback

* Individual store prices may vary.
Description
NEW YORK, OCTOBER 1928. The Big Apple teems with the glitter of Bright Young Things, Prohibition, and scofflaws-the perfect place for Penelope Harris to start her life over.
As a former opera singer turned Shanghai nightclub owner, she's seen and done a lot, maybe too much. With any luck, she'll leave more than The Jade Tiger casino behind her-a murdered husband, a blackmailing torch singer, and Thom Lund, the ex-cop who stole her heart. But Penelope has never had that kind of luck; her past is already waiting for her in New York.
When someone murders her chiseling blackmailer at an out-of-control party and Thom is accused of the crime, Penelope must face down her darkest memories to prove his innocence. Is the murderer her cousin Charles, suckered into a hasty marriage by Penelope's blackmailer? Or is it Penelope's over-protective mother, who can't remember a thing after a blow to the head? Or was it Thom after all, ready to commit murder to save Penelope from the blackmailer's wicked plans?
Among the opulent mansions of the obscenely wealthy and the grit of a Hell's Kitchen speakeasy, Penelope and Thom must navigate double-crosses, bad liquor, bootleggers, and dark, obsessive love to find the murderer before the past reaches out to put a noose around both their necks
Ink Dog Press, 9781735244907, 278pp.
Publication Date: October 14, 2020