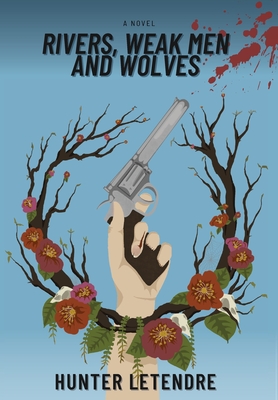 Rivers, Weak Men and Wolves
Hardcover

* Individual store prices may vary.
Description
The world has ended;In its wake comes a new breed of ferocious, deadly abominations-one of which, barely more than a girl, seems to be going unnoticed.
Over half the population has dropped dead. They litter every sidewalk, home and store. Instantly, explosively eradicated. All on the first anniversary of the discovery of alien life.
Five months into the apocalypse, Jorah Sinclair has done well surviving on her own, though she has grown desperately lonely. Secretive, guilt-ridden and manic, she worms her way into a fellow group of survivors. There, she meets charming, handsome and arrogant Riley; neurotic and grumpy Geoff; and the powerful yet aloof Sana Mangal. To them, Jorah appears weak and innocent-to her they are both salvation and ruin.
Within days of coming together, the group learns that the events that caused the end of the world may not be over. Battles of loyalty plague them while they search for some way to survive-but the clock is ticking.
Meanwhile, there is a darkness hidden inside Jorah that seems to be slowly leaking out.
Rum Ranger Press., 9781735250823, 380pp.
Publication Date: July 6, 2020