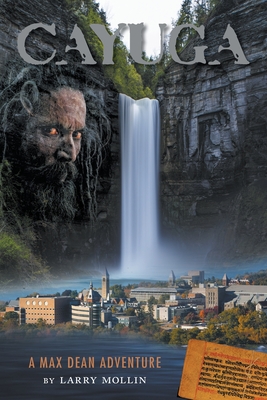 Cayuga
A Max Dean Adventure
Paperback

* Individual store prices may vary.
Description
Career-challenged writer and semi-retired LA private detective, Max Dean, living his worst life, takes on an investigation of a thirteen-year old unsolved murder in upstate New York. At the request of a rich, elderly lady from his past, he lands in the Finger Lakes whose lakes, gorges and falls hide secrets from when the land was a bloody Revolutionary War battleground. While following clues to the identity of the murderer, Max is catapulted into a search for the long-lost, Eye of Shiva, an ancient Hindu weapon of mass destruction. He's helped along a perilous path by an anthropologist cousin who is not really a cousin, an aging hippie, ticket scalper, a loser thief with winner dreams, and a Native American jewelry-maker slash wise man. Max finds himself in a battle of wits with death cultists from India, masquerading as Ivy League academics; born to fulfill the catastrophic prophecy of the Third Cleansing.
MindStir Media, 9781735271033, 254pp.
Publication Date: August 7, 2020