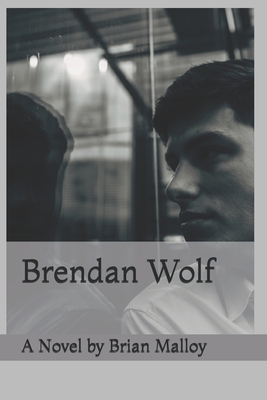 Brendan Wolf
Paperback

* Individual store prices may vary.
Other Editions of This Title:
Paperback (4/15/2008)
Description
Who is Brendan Wolf? It all depends on who you ask. * To the staff of a Minneapolis nursing home, he's the devoted partner of a much older man who's recently suffered a debilitating stroke. * To the women of a conservative, Christian pro-life organization, he's the tireless volunteer grieving over the recent loss of his wife and their unborn child. * To one gay activist, he's the unaffectedly charming, yet directionless and unemployed man that he's fallen hopelessly in love with * To his brother and his brother's wife, he's the lynchpin of a scam that will net them enough money to start their lives over somewhere new. * To the general public, he's an armed and dangerous fugitive All of these people - and yet none of them - Brendan Wolf is an ambivalent lover, reluctant conspirator, counterfeit Christian, and, most of all, an unemployed daydreamer obsessed with a dead man. From the author of the award-winning The Year of Ice, this is a tour-de-force - a compelling, hilarious, heart-breaking novel about one utterly typical, and completely original, figure: Brendan Wolf."Malloy masterfully blends the page turning plot and brooding atmosphere of neo-noir with an affecting sensitivity to the struggle for human connection." - OUT"Malloy's prose has a meticulous sheen that bears comparison to such careful crafters as David Leavitt and Mary Gaitskill." - Lambda Book Report"A superb work of a wonderful writer." - Charles Baxter, author of The Feast of Love."BRENDAN WOLF manages to be both hilarious and desperate, a book that is as complicated as its wily, winning protagonist. Brian Malloy has created an amazing character in Brendan, an ordinary man doing his best to keep hoping for better. I read BRENDAN WOLF in two days, and now I'm going to go read it again." - Amanda Eyre Ward, author of Sleep Toward HeavenTwisted, strange, awesome and wise, BRENDAN WOLF redeemed my faith that a literary book could be exciting for its content as well as its words. This is a gritty, real, unbelievably bold novel that will break your heart and leave you haunted by its entirely original characters." - Lisa Tucker, author of The Song Reader."Unflinchingly smart, surprising and shattering both, and written in prose as clean and clear as a mountain stream, BRENDAN WOLF is nothing short of brilliant." - Caroline Leavitt, author of Coming Back to Me and Girls in Trouble.
Brian Malloy, 9781735330112, 256pp.
Publication Date: June 30, 2020