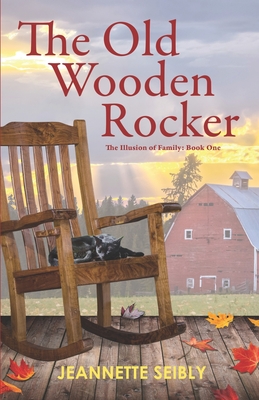 The Old Wooden Rocker
The Illusion of Family: Book One
Paperback

* Individual store prices may vary.
Description
International Amazon Bestseller Family traditions die hard ... if ever. Catherina and George worked to create a new and promising family legacy where hope, hard work, and success would prevail. They had the perfect life ... and a perfect family. Each promised the other that neither would fall into the trap that had created deep and dark secrets created by previous generations. But, on a summer day of 1939, everything changed. The family's curse reared its head-the curse that had been passed on with each generation. A curse seeded by greed. The tapestry of their perfect life unraveled as they repeated their ancestors' mistakes. Every one of them. Thread by thread, the family tapestry was shredded. Will promises made turn into regrets?
Can George and Catherina break the family curse?
Will the Gunther family tree survive? Or, will the family curse destroy them as it did every
previous member of their family? Colorado author Jeannette Seibly weaves a page-turning story of shame, secrets, and lies at the heart of one family's legacy. Connect with her through her website: www.SeibCo.com.
Seibco LLC, 9781735350431, 336pp.
Publication Date: October 20, 2021