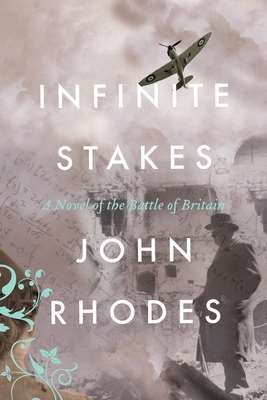 Infinite Stakes
A Novel of the Battle of Britain
Paperback

* Individual store prices may vary.
Description
1940: Hitler's aerial assault on England reaches a crescendo on Battle of Britain Day when, against all odds, the Luftwaffe is turned back by the outnumbered pilots of Fighter Command.
Infinite Stakes-picking up where Breaking Point left off-puts you both inside the cockpit as the pilots duel and at RAF Headquarters with Winston Churchill on that fateful day and through the year that follows, when Britain must fight on alone.
Johnnie Shaux, a battle-hardened fighter pilot, now leads a squadron of brave American volunteers against superior forces until he is forced down and imprisoned as a POW.
Meanwhile, Eleanor Rand, a brilliant mathematician, is tasked to predict Hitler's plans and to help persuade America to join the war.
Written with historical accuracy and page-turning speed, Infinite Stakes takes you to diplomatic conference tables with Churchill, Roosevelt, and Stalin, to desperate battles over France, and, finally, on another fateful day, to Pearl Harbor.
Roundel House, 9781735373607, 336pp.
Publication Date: September 10, 2020