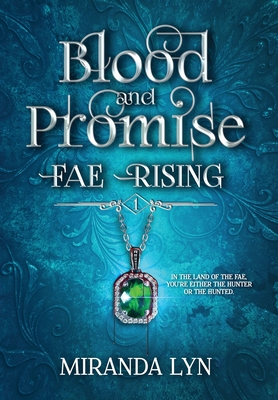 Blood and Promise
Hardcover

* Individual store prices may vary.
Description
In the land of fae, you're either the hunter or the hunted.
Ara, a high fae in the Court of Marsh, was trained since birth to kill. When it comes down to it, can she sever the tendrils of her morality and do it? After being taken prisoner by the sea queen, she manages an escape riddled with questions, only to arrive home to absolute heartbreak. Discovering everything she knew to be a lie, she sets out on a dangerous journey to learn the truth of her upbringing. But when the hunters begin to come for her, she realizes she isn't the only one that will need her lethal skills.
Meanwhile, Temir, a lesser fae in the vicious Court of Wind, hates no one more than himself. Gifted with the magic of healing and therefore protected from the prejudices befallen the rest of the lesser fae, he is smothered beneath the firm hand of the northern king. But when he makes a discovery that could change the world, he must decide, produce the serum and convince the one he is falling in love with to run away with him and his beloved mentor or let fear suppress him into defeat.
One high fae. One lesser fae. One goal. Find a way to fight back.
For fans of adventure, battle toughened fae, budding romance, and glory-destined heroines comes the first novel in the Fae Rising trilogy. If you enjoy authors like Holly Black and Sarah J Maas, you won't want to miss the beginning of this thrilling adventure.
Praise for Blood and Honor
"If you've been searching for a tough, badass heroine who swears like a pirate and has quips for days - call off the search Gripping, funny and heartbreaking, Blood & Honor has everything you could wish for and I am HERE for it."
-Darby Cupid Bestselling Author of The Starlatten Series
"A beautifully written adventure with characters that will stay with you long after the final page. If you liked Throne of Glass, you need these books in your life."
-Tricia Wentworth, Award-winning Author of the Culling Series
"A captivating, beautiful read from page one all the way to the end. Every emotion was brought forward in a whirlwind of literary genius."
- Willow Anderson, Author of the Pandemonium Series
Miranda Lyn, 9781735426822, 388pp.
Publication Date: January 4, 2021