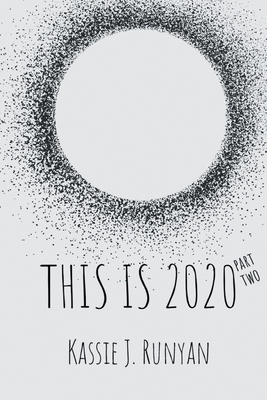 This is 2020 part two
Paperback

* Individual store prices may vary.
Description
This is 2020 part two is the reader requested sequel to This is 2020 a poetry collection that has categorized the events of the first half of the year into simple and modern poems full of unbridled passion, beautifully biased views, prose, and rhyme. Part two follows the second half of the year and into 2021 with the election, continued covid crises, the ongoing battle for equality, and the desire of a cat who has become dependent on zoom. There is a love and a peace here as we passed the initial turbulence of 2020 in NYC and entered a quiet calm full of sadness, introspection, empathy, waking moments, and a solid passion that separates it from the in-your-face-fight of part one. I hope you join me in this second part and use it to look back on this year with recognition and action.
​
"Emotional and thought-provoking book of poetry that speaks to the soul" -Angie
​
"Hope in the despair" -Kyle
​
"Eye opening, touching, emotional and raw" -Samantha
​
"In a market saturated with redundant and commonplace themes, this book is inspiring and a breath of fresh air" -Tom
Kassie J Runyan, 9781735514048, 154pp.
Publication Date: May 26, 2021