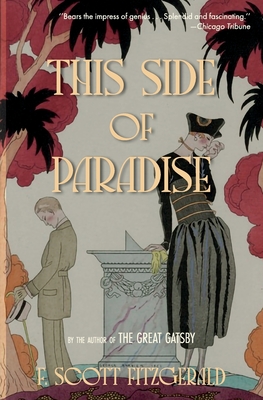 This Side of Paradise (Warbler Classics)
Paperback

* Individual store prices may vary.
Description
"If you have not already done so, make a note of the name, F. Scott Fitzgerald." So begins the
Chicago Tribune's
review of
This Side of Paradise,
Fitzgerald's debut novel. Its
publication announced the arrival of an eminent new American writer and established him as the spokesperson for his generation.
The story follows the life of Amory Blaine from a constrained childhood as the only offspring of a neurotic, restless, well-off widow, through his student years, the First World War, disappointment in love, and impoverishment to a provisional epiphany. This vibrant portrait of a young character coming to terms with the world as it is and his own place in it shimmers with candor, energy, and flashes of genius.
Includes a biographical timeline and the full text of the career-launching reviews that appeared in
The New York Times, Chicago Tribune, The New Republic, The Evening Post,
and
The Evening World.
Warbler Classics, 9781735515175, 304pp.
Publication Date: September 1, 2020