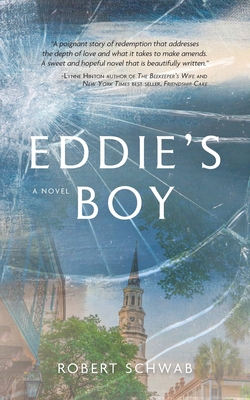 Eddie's Boy
Paperback

* Individual store prices may vary.
Description
"One fateful moment changes Dr. Landon Ratliff's life in numerous ways; robbing him of his professional identity and work ethic, and exposing his emotionally guarded personal life. Forced to confront his fears, he slowly begins to heal not just his body, but the relationships with his family he never thought possible. A compelling and heartwarming read about the connections between family, love, and the things that really matter. It's really a wonderful story."
-Lee Woodruff, New York Times Bestselling author of In An Instant Perfectly Imperfect-A Life in Progress Those We Love Most
In the time it takes him to drive through a stoplight at the Four Corners of Law, Dr. Landon Ratliff-distracted by the finest birthday present he's ever received and won't remember-has his midlife crisis delivered to him in an instant.
Then when his father, with whom he has never been close, is diagnosed with a terminal condition, Landon goes home to be with family. His resulting journey through illness, injury, suffering, healing, love, and redemption takes him to places he's visited before and places he never thought he'd be. And, for the first time, he doesn't have to travel alone.
Written with ease and eloquence, Eddie's Boy explores the things we take for granted, and the things we never knew we had.
Warren Publishing, Inc, 9781735860015, 400pp.
Publication Date: February 2, 2021