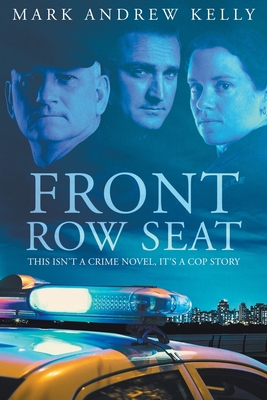 Front Row Seat
Paperback

* Individual store prices may vary.
Description
FRONT ROW SEAT is a novel about what it means to be a police officer, and the inevitable ways in which the job changes the people who choose to take it on. Donna Harris is an accomplished rookie eager to put her training into action, though she is somewhat na ve about the day to day reality of police work, and has a lot to learn about the citizens she serves and protects. Gerald Dennen is Donna's field training officer, and is trying to impart all the wisdom he has accumulated over the years while struggling against some disillusionment with his career. Their sergeant, Mitch Reilly, is at the end of his career and has seen more than he'd like of the world in this job, but it still dedicated to serving to the best of his ability until he reaches retirement. As Donna slowly works her way toward becoming a "real" police officer, the experiences of all three shine a light on all aspects of police work. Though this is a fictional story, it incorporates real-life training and is based on some events from the author's own extensive experience as a police officer.
MindStir Media, 9781735868905, 230pp.
Publication Date: November 2, 2020