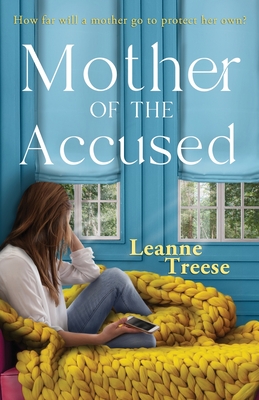 Mother of the Accused
Paperback

* Individual store prices may vary.
Description
After the tragic death of her husband, Meredith Morgan spends a decade raising their son, Zach, alone. On the verge of Zach's graduation from high school, Meredith moves in with her fianc , Dr. Reed Edwards, excited to begin a new chapter. But, when Zach is accused of sexually assaulting the daughter of a prominent lawyer, Meredith's life spins out of control. Reed's ex-wife does not want their daughters in the house with Zach; Meredith's best friend distances herself and her sons from the fray. Only childhood friend and lawyer, Peter Flynn, remains by Meredith's side.
​
As Meredith and Peter team up to prove Zach's version of the events, long buried feelings resurface, complicating an already difficult circumstance. Meanwhile, evidence mounts against Zach and Meredith faces the ever-increasing likelihood that her son is guilty. Struggling to copy with the idea of Zach behind bars, Meredith learns just how far a mother will go protect her own.
Moxie Publishing, LLC, 9781735896120, 356pp.
Publication Date: March 25, 2021