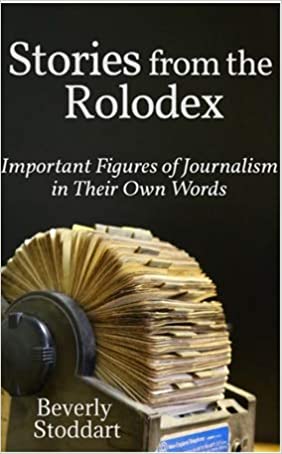 Stories from the Rolodex
Important Figures of Journalism in Their Own Words
Paperback

* Individual store prices may vary.
Description
Bob Woodward and Carl Bernstein may be the names we know. But, like those fearless, pioneering reporters from the golden age of journalism, there were many more news men and women holding up the fourth estate that never made the headlines. In Stories from the Rolodex, you will learn the names of some of the most important figures of journalism who worked in the same era. You will hear their voices as they tell or reporting from a battlefield in Vietnam, witnessing riots in Boston, covering airline crashes, facing discrimination, and finally being fired for telling the truth. These astonishing stories open new doors of understanding the job of the news as they tell, in their own words, the behind the scenes workings of people who knew how to get the job done.
Beverly Stoddart, 9781735928203, 215pp.
Publication Date: December 16, 2020
About the Author
Beverly Stoddart is an author, writer, and speaker. She has
published her essays in New Hampshire's largest newspaper, the Union
Leader, and has a monthly column in her local paper. Stoddart worked for
newspapers for over 40 years, including at the Boston Herald and the Union
Leader. She lives in Windham with her husband and two rescue dogs.
or
Not Currently Available for Direct Purchase