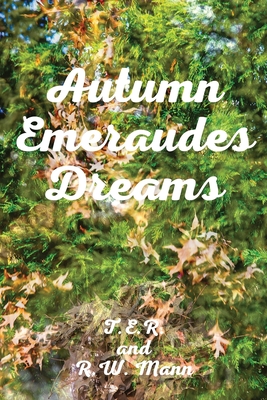 Autumn Emeraudes Dream
Paperback

* Individual store prices may vary.
Description
Autumn Emeruades Dream 2nd part of A Moment in Time, Space, and the USA Suburban Home book series. The worthy read is an original and imminently relatable uplifting American story. A unique insight into a trapped America's now algorithm-driven Dream and its impact on her previously diverse tapestry of beings. Are we 'keeping up with the Jones's' in the 21st century... by the way, who ARE the Jones's? A good read Multi layered with a subtle underlying life lesson that should not be taken solely at face value but be savored like a fine wine.
James and Mary Goodwin VS COVID-19 is part 1 of the same series. Will Mary Goodwin throw James Goodwin out of the their St. Louis home in the middle of Covid-19 pandemic? Can James get over his fears and be the husband and father which Mary Goodwin needs? Can Mary Breakthrough to James? Will their 2 children need online therapy from too much gaming and makeup? What about their dogs? Can this family survive another night with each other and the Corona-virus in either the wind or air? It is a fictional cool and entertaining worth read about love and hope for a family during the 2020 global pandemic.
These distinguish and brilliant authors bring forth the first and a worthy romantic comedy of 2020 about the time that we all live in and through during 2020 virus pandemic. The worthy uplifting read is embraced by readers and critics all over the word has read. They have call it very good, poignant of the times, an original and imminently relatable uplifting and very sweet stories allowing the current pandemic and the time of uncertainty to become an opportunity for love and hope to grow in this marriage - it's really a beautiful reflection on what this moment can be for many of us..
Benjamin' Publishing 1776, 9781736013212, 42pp.
Publication Date: October 23, 2020