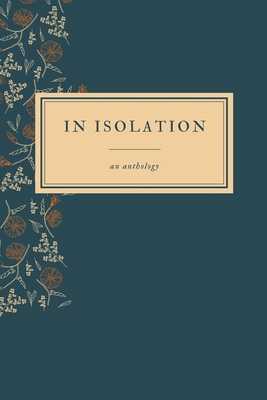 In Isolation
An Anthology
Paperback

* Individual store prices may vary.
Description
In early 2020, we invited poets to submit poetry inspired by and related to their experiences at the onset of the pandemic and its resulting quarantine.
Because COVID-19 is a contagious virus and to further combat its ability to overwhelm our healthcare system, Los ngeles Mayor Eric Garcetti issued a "Safer at Home" emergency order - instructing all residents of the City of Los Angeles to stay inside and immediately limit all movement outside of our homes beyond what is absolutely necessary to take care of essential needs. When it becomes necessary to leave our homes, we're advised to stay at least six feet away from others and to limit our gatherings with other households.
And so we asked poets... How is your body, your self, your energy responding? Anger, grief, fearful for the future, fearful for the safety of your loved ones, happy to spend time at home or down time with those same loved ones, confused from information overload? How are you responding to self-isolation? How are you responding to others who are responding to self-isolation? What is self-isolation? Are you in the depths of the stages of grief?
In Isolation is an anthology of poetry curated from over 1,000 submission received from around the world.
Featuring poetry by Nesima Aberra, Yusra Amjad, Matthew Andrews, Lana Ayers, Xochitl-Julisa Bermejo, Vanessa Bernice De La Cruz, Amy Dupcak, Robert Am rico Esnard, Mariah Freire, Richard Henkle, Emily Hockaday, MJ, Donny Jackson, Kathleen Klassen, Lisa Krueger, Kendra Leonard, Marjorie Maddox, Brittany Mosley, Noriko Nakada, Daniel Pieczkolon, Adrienne Pilon, Janet Powers, Carla Sameth, Dorsia Smith Silva, Jayne Moore Waldrop, Melora Walters, Cassondra Windwalker, and Jasper X.
This chapbook is a public archive of the accoutrements: a public literary series project of Avenue 50 Studio in collaboration with Alternative Field and published by Alternative Field Notes. Each published archive is accompanied by a visual art exhibit, a workshop, a community discussion, or a poetry reading. In Isolation: an anthology is a literary project in conjunction with Avenue 50 Studio's visual art exhibition responding to art created under the COVID pandemic, titled Art Under the Influence.
Alternative Field Notes, 9781736129609, 52pp.
Publication Date: December 4, 2020