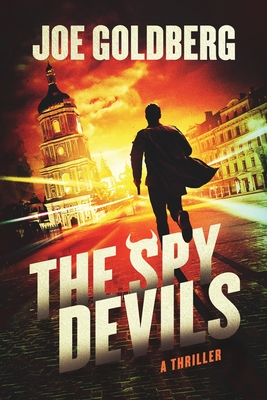 The Spy Devils
Paperback

* Individual store prices may vary.
Description
A deadly case. An international operative. When a mission turns personal, who will make it out alive?
Trowbridge 'Bridger' Hall was raised to be a spy. Leading a highly trained team of covert espionage agents, he's loyal to his squad and his country.
But when his infamous CIA controller and mother assigns his crew an unusual off-books intelligence operation, his finely tuned senses scream danger.
Hunting a stolen briefcase across the world, his instincts proven lethally correct when one of his men ends up dead. And with potentially ruthless maternal betrayal and treacherous enemies closing in, it's play or be played in a vicious game of death...
Can he crack the conspiracy before it costs his life?
The Spy Devils is the high-octane first tale in The Spy Devils thriller series. If you like pulse-pounding espionage, explosive action, and insidious double-crosses, then you'll love the page-turning story of Bridger and the Spy Devils.
Joe Goldberg, 9781736474501, 350pp.
Publication Date: May 26, 2021