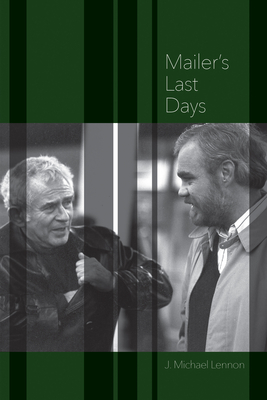 Mailer's Last Days
New and Selected Remembrances of a Life in Literature
Paperback

* Individual store prices may vary.
Description
This book of essays by Norman Mailer's biographer, Dr. J. Michael Lennon, collect personal and literary reminiscences, insights, and investigations from the last half century. Through the rising action of his life in literature, Lennon's remembrances track the influence not only of his literary pater familias, Norman Mailer, but his actual father, a booze-bitten blue-collar bibliophile with his own reputation for genius, and how together these mentors forged and focused the 20/20 literary vision Lennon takes to the work of some of the greatest writers of the Twentieth Century, from Baldwin and Bishop to Didion and DeLillo and, not least, Mailer himself.

Etruscan Press, 9781736494653, 312pp.
Publication Date: November 15, 2022
About the Author
J. Michael Lennon, Emeritus Professor of English at Wilkes University, and Chair of the Editorial Board of the Mailer Review, is the author or editor of several books about Norman Mailer, including Norman Mailer: A Double Life (2013), Selected Letters of Norman Mailer (2014); and On God: An Uncommon Conversation (2007, co-authored with Mailer). He teaches in the Maslow Family Graduate Creative Writing Program at Wilkes University, which he co-founded in 2005. His work has appeared in Paris Review, New Yorker, New York Review of Books, New York, Washington Post, Chicago Tribune, Times Literary Supplement, Provincetown Arts, Hippocampus, and the Mailer Review.