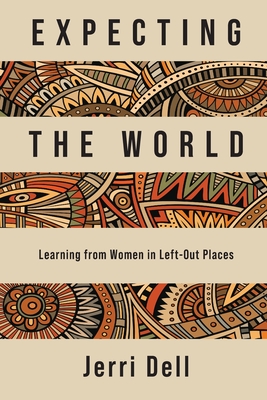 Expecting the World
Learning from Women in Left-Out Places
Paperback

* Individual store prices may vary.
Description
Expecting the World is the story of one woman's unlikely thirty-year rise through a male-dominated international organization, to pioneer a new approach to women in development, improve livelihoods and reduce poverty. It is an intimate account of Dell's work and travel training trainers to train village women and artisans in Africa, India, the Maghreb and Peru, while raising two sons at home.
Dell's story unfolds within the historical context of the last three decades of the twentieth century, encompassing world events that took place during those tumultuous years: the politics of oil, war in the Mideast, and the Egypt-Israeli peace accords of the 1970s; the assassination of Egyptian President Anwar Sadat in 1981; Nelson Mandela's release from prison in 1990; and the horror of September 11, 2001. It includes her personal encounters with international figures like World Bank president Robert McNamara and Egypt's first lady Jehan Sadat, both of whom provided critical support and inspiration for her work.
Sidekick Press, 9781736535868, 310pp.
Publication Date: November 23, 2021