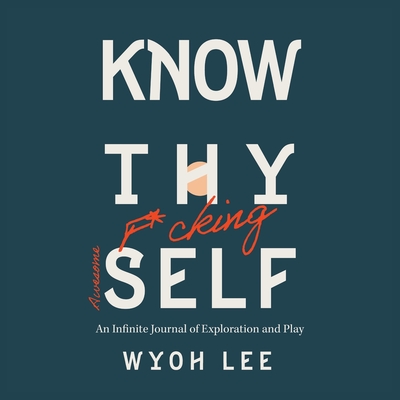 Know Thy Fucking Awesome Self
An Infinite Journal of Exploration and Play
Paperback

* Individual store prices may vary.
Description
A question-a-day to inspire play. Rip out the pages and piece together the collage/puzzle. Or make paper airplanes. Free write for one minute. Or fifteen minutes. Write three words a day for a year. Paint, draw, dance, bike, ponder, share your answer. Rip up the page if you're feeling wild. Use it as a coloring book. Destroy it. Gift it. Play with it. Let it help you wonder. And get to know your f*cking awesome self.
Questions are designed so that you can answer them each year as a brief little check-in with yourself. They're open-ended invitations to detail, and cover all the realms of our life. If you don't have an "answer," offer a story. Listen for a whisper. Figure out how to celebrate yourself so you can share your awesome with the world.
And yes, if you want to add "in bed" to the questions, that mostly works (for the family-oriented ones, you'll either have to be creative in thought or very open-minded). Use it to explore yourself and uncover details of your desires, preferences, loves. Anchor yourself in the world, and share what you love with people.
Creator Wyoh Lee is an artist on a mission to making the world a more loving place, and hopes very deeply that this book-puzzle-collage-project gives permission to create.
Why? Oh., 9781736617809, 394pp.
Publication Date: February 1, 2021