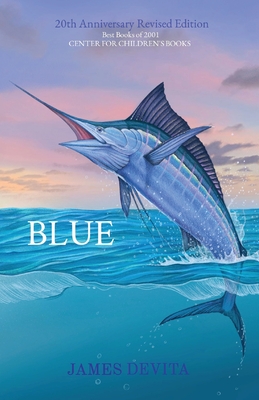 Blue
Paperback

* Individual store prices may vary.
Description
Morgan isn't merely bored, he feels like he is invisible. Ignored by his parents, bullied at school, and living in a dreary tenement building where the only thing he can see out his windows are other tenements buildings taller than his, he yearns for adventure and freedom. He has nothing, except an extraordinary curiosity, courage, and the imagination to change. This humorous tale is a tender testament to following one's heart, despite what the world might think or say to the contrary. Morgan comes to understand that he has the power to be whatever he wants to be. Is it a fantasy adventure? Magical realism? A coming of age story? A dream? A comic Metamorphosisfor all ages, perhaps. You decide.
Words, Words, Words, 9781736651209, 222pp.
Publication Date: April 1, 2021