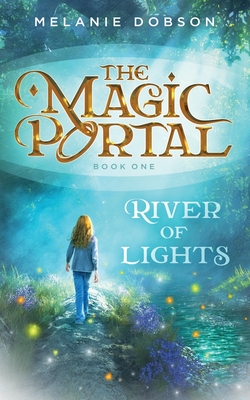 River of Lights
Paperback

* Individual store prices may vary.
Description
A colorful fairy world hidden below Paris. A girl determined to solve the mystery of lights. An ancient prophecy that could save the entire land. River of Lights transports readers into the magical Land of Light and on a remarkable journey to rescue this fairy kingdom.
Katie doesn't fit in with the other girls in her French boarding school. She misses her horse and her best friend back in Oregon. During a field trip in Paris, Katie falls into the river Seine. As she struggles to swim back to the surface, Katie is transported into the mysterious Land of Light.
All is not well in this ancient land. A wizard named Gaul has captured the queen and stolen the fairy light. With the help of Princess Lilly, her new firefly friends, and a hidden poem, Katie uncovers a secret that could change everything for her family and the Land of Light.
The Magic Portal Series takes young readers on an enchanting Narnia-like journey to foreign lands and fairy kingdoms. Filled with mystery and wonder, this new series opens up a magical world across Europe with glowing jewels, colorful fairies, talking flowers, and an evil wizard trying to steal the light.
"A delightful story of fairies, friendship, and courage. I was swept away with Katie to the mysterious Land of Light, and I didn't want to leave. Melanie Dobson has written a gem of a series sure to find a treasured home with young readers. I can't wait to read the next book in The Magic Portal." - M.L. Tarpley, author of the Tales of a Travel Girl series
magicportalseries.com
Ember Roth Books, 9781736679173, 112pp.
Publication Date: July 13, 2021