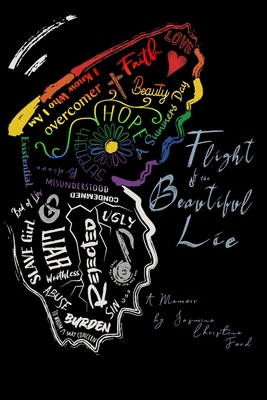 Flight of the Beautiful Lie
A Memoir
Paperback

* Individual store prices may vary.
Description
While under general anesthesia for gender reassignment surgery, the author uncovers layers of repressed memories of early childhood abandonment, chronic sexual abuse at the hands of a relative, and the embroiled internal battle between homosexuality, transgenderism, and her Christian faith. She reveals how trauma, and conflict in identity, contributed to extreme body modifications, sex work, depression and an attempted suicide. But, the God that chooses the "foolish things of the world to confound the wise," and a new position at an unassuming HIV organization in Fredericksburg, Virginia, changed the trajectory of her life forever. Through helping others, she, herself, learned how to fly.
Ford Entertainment, LLC., 9781736716908, 312pp.
Publication Date: May 5, 2021