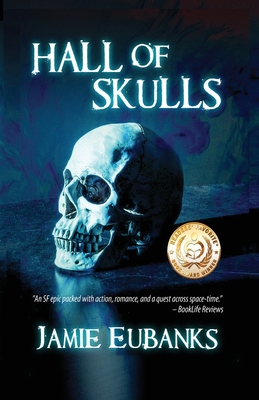 Hall of Skulls
Paperback

* Individual store prices may vary.
Description
When the provisional leader of the Mokuteki people faces the brutal challenge of a lifetime, Kai soon realizes much more than just his title is at stake. To prove himself worthy of a leadership role he does not want, a ritualized challenge-one designed to break both body and spirit-must be endured. While blindfolded and chained, Kai learns his betrothed, Asher, has been abducted.
In his search for Asher and truth, trading deeds for information, Kai has not only to engage the alien invaders who had once attacked his world but must fight against both time and space. Believing his future and that of Asher are inexorably entwined, he discovers his only hope is to unlock the ancient technology and secrets that lie within The Hall of Skulls.
Jamie Eubanks, 9781736771600, 360pp.
Publication Date: April 11, 2021
or
Not Currently Available for Direct Purchase