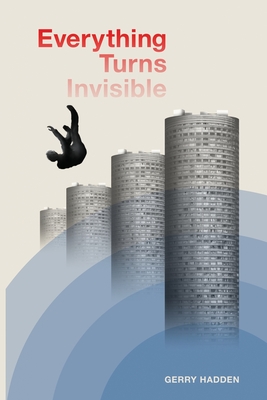 Everything Turns Invisible
Paperback

* Individual store prices may vary.
Description
Milo Prieto's odd life begins with an equally odd twist: being adopted at birth by asylum-seeking Cuban musicians and growing up in an experimental housing project in the North Bronx. He's white, his parents black, but he fits in even as he sticks out. He even shows early promise on the drums of his father. But an accident spells the end of everything. By 17 he finds himself abandoned and incarcerated. He wants nothing more than to die. To disappear. To become as invisible as he feels. And then out of nowhere he gets a second chance. Sprung from "juvi" via a program for promising teens who've slipped off the rails, Milo heads from New York City to Maine and beyond on a journey with more missteps than he could have imagined. Desperate to grow up, but unsure how, his plan is to escape into the unknown. But no matter how far he runs his past seems to be one step ahead and waiting - waiting, quite possibly, with the answers he needs to move on.
Everything Turns Invisible is a story about identity, separation, the power of music, of loss, and of finding second chances in the most unexpected places.
Praise For Everything Turns Invisible…
"The comic novel has fallen out of fashion, as has comedy, and yet our inflated cultural sense of self is still in need of the kind of old-fashioned puncturing Gerry Hadden offers up in Everything Turns Invisible."
- Kyle Minor, author of Praying Drunk
Gerry Hadden, 9781736936603, 276pp.
Publication Date: June 15, 2021
About the Author
Gerry Hadden is a journalist and the author of the critically-acclaimed memoir, Never the Hope Itself: Love and Ghosts in Latin America and Haiti (Harper Perennial, 2011). He was born in New York City and went to Colby College in Maine, where he studied German language and literature. On the eve of a semester overseas an uncle warned him to get the travel bug out of his system early. It didn't work. He went on to become a public radio reporter in Seattle, then covered Mexico, Central America and the Caribbean for National Public Radio. From there he and his partner ended up in Barcelona, where he and they are raising their three kids. For ten years Hadden was the Europe Correspondent for PRI's The World, (WGBH Boston public radio). He now makes documentary films. Everything Turns Invisible is his first novel.