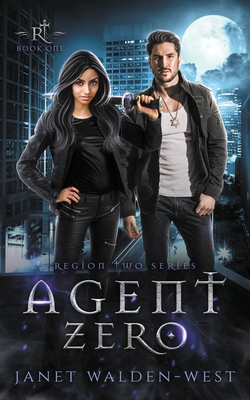 Agent Zero
Region Two Series
Paperback

* Individual store prices may vary.
Description
He owns the spotlight, she lives in the shadows.
Vee
My only purpose? Keep lethal monsters in check, and our Company existence secret.
Sometimes a girl needs a night of karaoke and tequila though. Instead, after a vicious new cryptid species crashes the party, I end up saving and carting home a way arrogant, way hot chef. With Bruce Kantor now a temporary roommate it seems like the perfect time to indulge my forbidden civilian fascination--especially the friends-with-benefits part. But the feelings he ignites threaten my oath and mission, as the creature turns its rage on an unsuspecting city.
Bruce
Damn right I'm the bad boy of the culinary world.
I live for the limelight, and the legions of #BruceTheBastard fans love my temper as much as my food. After rage-quitting one high-profile gig, all I'm looking for are directions to my next. What I get is a giant Komodo Dragon-wannabe, and Vee Ramirez, the most infuriatingly irresistible woman to ever hit my radar.
Even if we somehow survive the relentless monster on my trail, our future is toast unless I can convince Vee there's more to life than the Company.
Janet Walden-West, 9781737219019, 282pp.
Publication Date: May 26, 2021