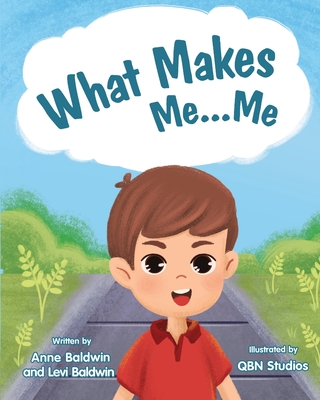 What Makes Me...Me
Paperback

* Individual store prices may vary.
Description
What Makes Me...Me is a story about harnessing your super powered brain. We are all special and unique and our differences are whatt make us all special. Especially written for those kids with neurological differences.

Anne Baldwin lives in Metro-Detroit with her husband Nick and their two boys Levi and Gus. Anne is a fierce advocate for neurodiverse kids and is passionate about stopping the stigma around Tourette Syndrome.
Levi Baldwin lives in Metro-Detroit with his parents, brother, 3 cats, and his leopard gecko named Cool Colors. Levi was diagnosed with Tourette Syndrome at 5 years old and wants people to know that every kid is special and unique even if they may look or act differently.
Anne Baldwin, 9781737337508, 36pp.
Publication Date: June 17, 2021