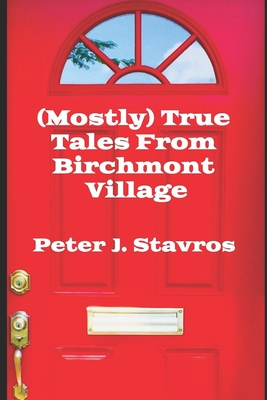 (Mostly) True Tales From Birchmont Village
Paperback

* Individual store prices may vary.
Description
Meet the residents of Birchmont Village, a close-knit community of quirky characters and eccentrics Based upon his lighthearted short stories that first appeared in The Saturday Evening Post, Peter J. Stavros, with this collection of vignettes, chronicles a year in the lives of these townsfolk as they are faced with one perceived catastrophe and calamity after the other, from the time the Johnsons' house caught fire - and twice in one day - to the time Chubz, their beloved cat, went missing, to the scramble to fill the position of Santa on the eve of the annual Christmas parade. This generally social lot must also come to grips with an order to shelter in place and stay six feet apart when threatened by a dreadful virus. Yet through it all, the neighbors always find a way to join together to help each other. As Peter describes it, "I wanted to create my own version of Lake Wobegon, with maybe a dash of Mayberry thrown in as well, which, I guess, in some way, was reminiscent of my childhood growing up in small town." (Mostly) True Tales From Birchmont Village shows us that despite our differences, and disagreements, and petty annoyances, we can still find common ground to contribute to the greater good - and that we never outgrow the simple delight of s'mores prepared over the warmth of a glowing fire pit. "Peter Stavros has written the kind of calm, amusing, feel-good book that people need in times of crisis. He suggests that, despite their quirks, people are basically cooperative and good-hearted, that life goes on, and that the more things change, the more they stay the same." Ruth Latta, Compulsive Reader
Peter J. Stavros, 9781737580119, 66pp.
Publication Date: August 10, 2021