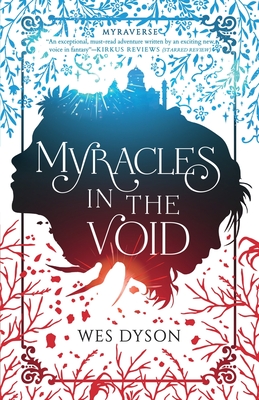 Myracles in the Void
Paperback

* Individual store prices may vary.
Description
There once were two children.
A girl and a boy.
One could create.
The other, destroy.
Within every heart lies the power to bond or break.
On an isolated port of floating garbage called Hop, Gaiel Izz and his sister, Lynd, never imagined they'd be able to change anything...
Not their nasty neighbors, not their hungry bellies, and especially not their missing father.
That will change when they discover the power of myracles - magic that either creates or destroys.
As the brother and sister set across Esa to bring their family back together, this power will either unite them or shatter their entire world to pieces.
It will all come down to what truly lies within their hearts...
Create or destroy?
Wonderlove, 9781737910503, 336pp.
Publication Date: April 12, 2022