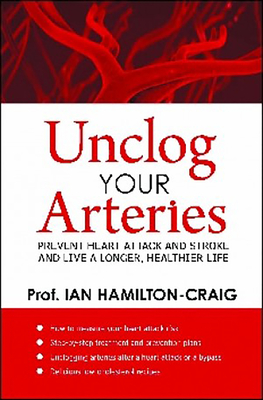 Unclog Your Arteries: Prevent Heart Attack and Stroke and Live a Longer, Healthier Life (Paperback)
Prevent Heart Attack and Stroke and Live a Longer, Healthier Life
New Holland Publishing Australia Pty Ltd, 9781741106039, 304pp.
Publication Date: February 1, 2008
Description
There is now good evidence that clogging of the arteries is reversible - if we take serious steps to control the disease process. Unclog Your Arteries has been written to help you understand how best to undertake a programme to maintain optimal health and wellbeing. It includes: Special sections for men, women, children and the elderly. Balancing the body's cholesterol. Recipe and diet suggestions: low cholesterol cuisine.Risk assessment: lifestyle or genes. Unclogging arteries after a heart attack or a bypass. Your doctor will play an important roll in this, because medications are an integral part of the anti-clogging programme . Knowledge and self-motivation are the others.
About the Author
PROF IAN HAMILTON CRAIG draws on his own experience of treating hundreds of patients who he believes have lived longer and healthier lives.
Advertisement