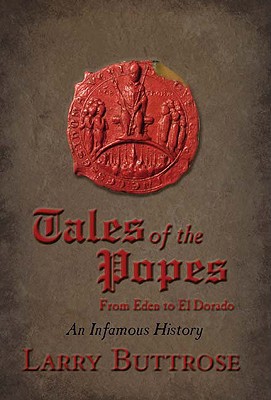 Tales of the Popes: From Eden to El Dorado, an Infamous History (Paperback)
From Eden to El Dorado, an Infamous History
New Holland Publishing Australia Pty Ltd, 9781741106664, 224pp.
Publication Date: February 1, 2009
* Individual store prices may vary.
or
Not Currently Available for Direct Purchase
Description
This book is a popular history for the general reader. It is a book for all those who may have wondered what the Borgias did to acquire such infamy, who the Medici were, who were the antipopes, and who was responsible for the cruelty of the Inquisition. All these questions are linked to the papacy of the Roman Catholic Church. From Eden to Eldorado covers the papacy up to the year 1600, ending with the burning at the stake of the free thinker and philosopher Giordano Bruno, at the order of a pope. It concludes at that year, not only because by then many of the most remarkable papal episodes have taken place, but because after the sixteenth century the Church begins its decline in real power against the rational assertion of the Enlightenment, the wealth of banks and armies of nations, the momentous changes in science and technology, and the make-up of human societies, political structures and cultures.
Advertisement