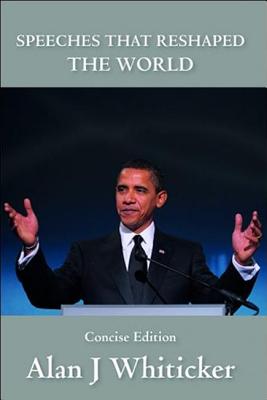 Speeches That Reshaped the World Concise (Paperback)
New Holland Publishers, 9781741108446, 304pp.
Publication Date: March 1, 2009
* Individual store prices may vary.
or
Not Currently Available for Direct Purchase
Description
Speeches That Shaped the Modern World sold over 60,000 copies in hardback in the USA, UK, Australia and South Africa. Speeches that Reshaped the World is the next in the series and now it comes in a concise edition, that's boasts some of the world's greatest orators and significant speeches on the world stage. Speeches that Reshaped the World is a collection of sixty of the greatest speeches of modern times: speeches that instigated war and called for peace, that liberated women and recognized AIDS sufferers, that aimed to abolish poverty or to shame the rich. More recently, speeches that call a country to fight and others that humbly apologize for acts of war.
Advertisement