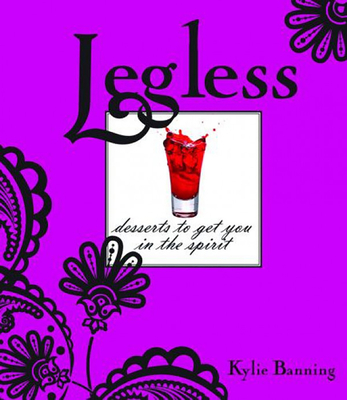 Legless (Hardcover)
desserts to get you in the spirit
New Holland Publishers, 9781741108545, 160pp.
Publication Date: September 1, 2009
* Individual store prices may vary.
Description
Grab the keys to the liquor cabinet and unlock the best secrets in decadent deserts laced with liqueur!Have you ever hosted a dinner party and found the desserts left behind or un-touched? Legless will change that. It is the ultimate cookbook, with a wicked selection of recipes made from your favorite spirits and liquors.Compiled completely of desserts including liqueurs and spirits, Legless features an array of fresh and feisty desserts with an extra kick in them.Recipes include:. Blackberry and Lychee Shots. Vanilla and Frangelico Mousse Shots. Baileys-infused strawberries. Chocolate and fruit fondue. Strawberry and Blackcurrant Triffle. Chocolate Bread and Butter Pudding. Pear and Chambord Crumble. Creamy Butterscotch Ice-cream. Creamy Baileys Irish Cream Ice-cream. Mixed Berry Cheesecake. Swiss Chocolate Ice-cream. Pina Colada Sorbet. Chocolate GateauLiven up your dining table with a Baileys Cheesecake or a Tia Maria Log. Foolproof step-by-step instructions and sumptuous photographs will transform every dinner party into an event to be lingered over.
About the Author
As a young adult she discovered a passion for traveling and for five years traveled around the world. Spending her time in Europe, Asia, Canada, America and the Middle East. During her travels she worked in a range of positions including managing a busy London nightclub and bar-tendering in Japan. Her ice-cream cocktails were discovered in a bar in Turkey.
or
Not Currently Available for Direct Purchase