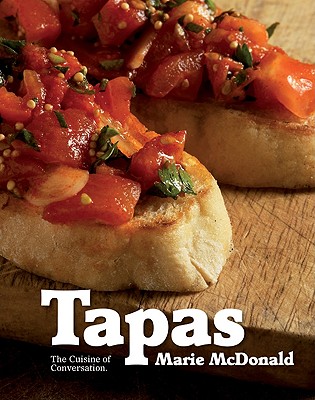 Tapas: The Cuisine of Conversation (Hardcover)
The Cuisine of Conversation
New Holland Publishers, 9781741109566, 160pp.
Publication Date: July 1, 2011
Description
Discover the pleasures of the 'little dishes from Spain', the appetisers that stimulate conversation and ease the day. Whole mushrooms glazed with garlic and sherry vinegar, olives dripping in marinade, gazpacho and empanadas, blue cheese and anchovy tarts - the variety is endless. Dips, small fried parcels, fritters, small soups, seafood, cured meats and cheese. The whole world comes to the table when tapas is served. Tapas has evolved into an entire and sometimes sophisticated cuisine designed to encourage conversation because people are not as focused on eating an entire meal. Sections include breakfast tapas, vegetables, seafood, meat and sweets. Over 60 recipes, with photographs illustrating them. Includes wine tips.
Advertisement