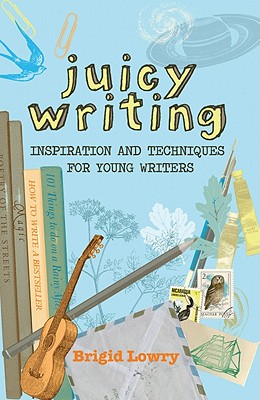 Juicy Writing: Inspiration and Techniques for Young Writers (Paperback)
Inspiration and Techniques for Young Writers
Allen & Unwin Australia, 9781741750485, 201pp.
Publication Date: November 1, 2009
Description
Speaking directly to young people, unique stories and techniques are provided to inspire their creativity and motivate them to explore the world of words. Taking young writers on a journey to discover themselves and what they really want to say, this guide explains how to make it juicy and original, answering questions such as What do you need to begin? Where can you find ideas? How can you make your writing better? and What can you do if you get stuck? This guide will bring out the best in all young writers, with suggestions from the practicalbuy a new journal, dust off your diary, find a favorite pento the poeticwrite hard and fast into the wild land of your imagination.
About the Author
Brigid Lowry is the author of "Follow the Blue," "Guitar Highway Rose," and "Things You Either Hate or Love."
Advertisement