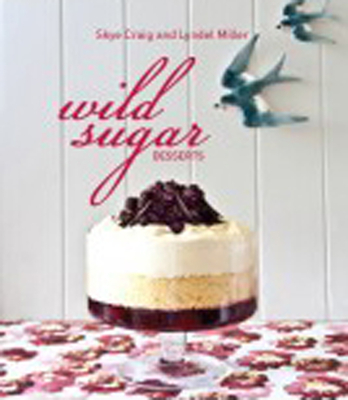 Wild Sugar Desserts (Hardcover)
New Holland Publishers, 9781742572154, 256pp.
Publication Date: June 1, 2012
* Individual store prices may vary.
Description
Wild Sugar Desserts is a celebration of the delights and joys of desserts and sweets. Beautifully photographed throughout, the stunning and original recipes are organised into sections such as Children's Parties, Dinner Parties, Traditional Recipes with a Twist, Desserts for Love, Health Nut Desserts andBling. This beautiful book is written by two ladies both with a passion for desserts. Skye Craig was a much loved contestant on the second series ofMasterchef Australia and became a household name for her beautiful and creative desserts. Lyndel Miller is a mother of two with an all-consuming affection for entertaining in all its delicate and delicious detail. Indulgent desserts included in this beautiful book are Popsicles, Champagne Sorbet, Spicy Pear Love Cake, Apricot Tarte Tatin, Blackberry and Elderflower Trifle and Lime Cashew Cream.
About the Author
Skye Craig loves to make sweet treats that quite simply, make you smile. Hailed for her unorthodox methods and decadent desserts on the second series of ratings juggernaut MasterChef, Skye Craig fast became known in lounge rooms across Australia as the dessert queen. Her years working as a graphic designer paid off as Australia watched her create stunning sweets made with creativity and flair.Her insatiable passion for desserts has propelled her into her new business 'Wild Sugar'.