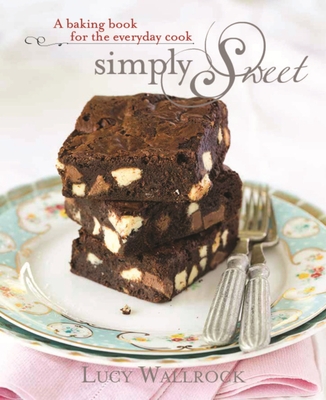 Simply Sweet (Hardcover)
A Baking Book for the Everyday Cook
New Holland Publishers, 9781742575162, 210pp.
Publication Date: August 1, 2014
* Individual store prices may vary.
Description
For some baking is a scary process. This is mainly for three reasons. Firstly, they believe that when baking there can be no room for error in measuring the ingredients. Secondly, that you need lots of expensive equipment that you've never seen before and will most likely use once and never again. And thirdly that it is time consuming. And yes, it can be all of the above but it doesn't need to be.My aim in this book is to make your baking life as easy as possible. also only included recipes that use equipment that you might already have at home. So, for instance, I've included recipes for ice creams but these don't need an ice cream churner as if you're anything like me you will save up for this piece of equipment, use it every weekend for a month and then it will be left in the back of the cupboard collecting dust for the next 5 years! The one piece of equipment that I can't live without however is an electric mixer. It makes baking much easier and quicker, so if you are going to save up for one piece of kitchen equipment, this would be my best bet! However in the mean time a cheap electric hand whisk will do.  I also use 'cheat' ways to make sweets quick and easily, so for instance my lemon curd uses condensed milk.it's speedier, simpler and to be honest, I think it tastes better. I am certainly not adverse to buying readymade pastry.Why spend hours making the perfect puff when you can buy it in the supermarket instead! And just to show you how easy baking really is many of the recipes include the classic (Mother) recipe with adapted recipes alongside (Daughters). These show just how easy it is to take a recipe and make it new and exciting with a few extra ingredients.Use these as a starter and then why not try and create some of your own? Enclosed are an array of my 'home-style' cakes and desserts for you to try. So now you will have no excuse to not end your meals on a high, after all sweets are the last memory your guests have of your meal, the one they will remember as the taste lingers, so make it a amazing one.
About the Author
Lucy Wallrock is a baker at heart who loves baking breads, sweets, desserts, cookies and all things sweet. Having gone on the Successful Masterchef Lucy was highlighted as one of the best bakers on the show with her showcase of desserts and sweets.
or
Not Currently Available for Direct Purchase