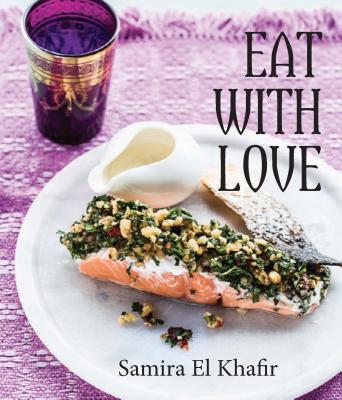 Eat With Love (Hardcover)
New Holland Publishers, 9781742575360, 160pp.
Publication Date: November 3, 2014
* Individual store prices may vary.
Description
With beautiful photography throughout, this book showcases Samira's modern take on traditional Middle Eastern cuisine. As the title suggests, Eat with Love represents Samira's passion for family cooking. It is through this cookbook that Samira is hoping to spread her love of Middle Eastern food to food lovers of the world. Middle Eastern food is based on healthy ingredients such as fruit, fish, lean meats, vegetables, beans and nuts, and is known for its aromatic spices and subtle flavors. With easy to follow recipes, including Mezza plates, sides, dips and snacks, there is also a chapter on Middle Eastern Spice mixes.
About the Author
Inspired by her Lebanese mother's cooking Samira quotes it as being the best food she has ever eaten. Cooking is her passion and her love of food has grown from family get-togethers throughout her life.It was through her love for cooking that led Samira to enter the MasterChef competition, where she finished in the top three.Samira recently opened her own caf?, Modern Middle Eastern.This is her first cookbook.