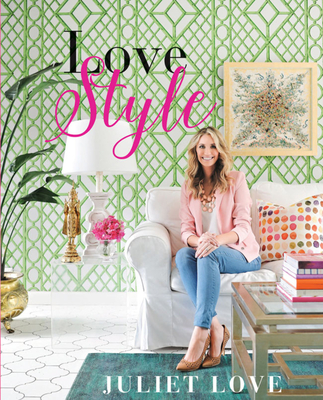 Love Style (Hardcover)
New Holland Publishers, 9781742576398, 254pp.
Publication Date: October 1, 2015
* Individual store prices may vary.
Description
A beautiful environment that is your own can be the source of endless happiness and joy.
Juliet Love shows how inspiration to redecorate your personal home spaces can be found everywhere – sometimes in the most unlikely places – then gives practical tips and advice on how to create your own beautiful environment that you'll love coming home to.
Even if you think you are the least creative person, this book will help you learn about balance and harmony, and proportion and style to revamp all your living spaces, big or small.
You'll find out how to:
• get the designer look on a tight budget
• use visual tricks to create the illusion of space
• match colors, textures and patterns confidently.
Make your home your sanctuary; a place to rest and recharge, where you are surrounded by the things that you love.
About the Author
Stylist, Interior Designer and Television Host, Juliet Love has always had a passion for being creative. After commencing her career at Vogue Living, she has worked for clients including Christian Dior, Smirnoff, Vogue Apartment Living, Home Beautiful, The LifeStyle Channel, and many more magazines and television shows.
With her stunning smile and love of beauty and fashion, Juliet was approached to become the Beauty Ambassador for Christian Dior's Miss Dior Cherie fragrance in 2010, a role she shared alongside supermodel, Anneliese Seubert and actress, Emma Lung.
Juliet operates her own business, Love Style, that aims to show how a beautiful environment can make such a positive difference to our lives. Quickly becoming an expert in the design industry, Juliet's wealth of knowledge, eye for detail and design passion is in high demand.
In her book, Love Style, Juliet shares her wealth of knowledge, her creative talents and her love of style to take us through all the necessary (and fun) steps to create our own signature style at home.