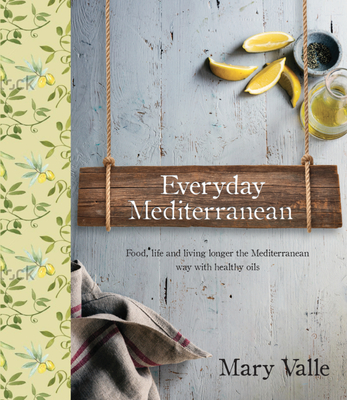 Everyday Mediterranean (Paperback)
Food life, and living longer the Mediterranean way with healthy oils
New Holland Publishers, 9781742576732, 192pp.
Publication Date: September 3, 2015
* Individual store prices may vary.
Description
The Greek Mediterranean plate is not only about the food but also about the lifestyle. The importance of this lifestyle is evident in the research into the longevity of the people of who live in the Mediterranean and around the Aagen Sea.
Some of these islands have been known as "islands where people forget to die". This poses the question "why do the people of these islands live so long: what is the secret to their long life"? The Mediterranean diet also includes a simple lifestyle and the importance of strong social connections – spending time with family and friends and creating a strong bond amongst the young and the old. The Greeks often say "eat Greek and live well".
In Mary's 3rd book she has explained the healthy benefits of a cooking with healthy Olive Oil to help you live a longer life, and she has included a selection of her favourite meals. This book is full of stunning photography depicting life in the Mediterranean villages, as well as colour images of the deliciously healthy recipes.
About the Author
Mary Valle is a home chef and published cookbook author who loves sharing her passion for cooking and, in particular, all things Mediterranean.
Born to Greek parents, Mary grew up surrounded by tradition and a love of food. She travels often and spends time in her family's home in Greece and nearby Mediterranean countries, where she learns new techniques and recipes to add to her kitchen.
Mary teaches Mediterranean style cooking and organizes food tours to the Mediterranean. As well as consulting to a café to assist in creating menus, recipes and new dishes, Mary also regularly contributes to magazine articles.
Mary's style of cooking is seasonal, simple, healthy and delicious.
Previous books by the author: My Greek Kitchen and My Mediterranean Kitchen.