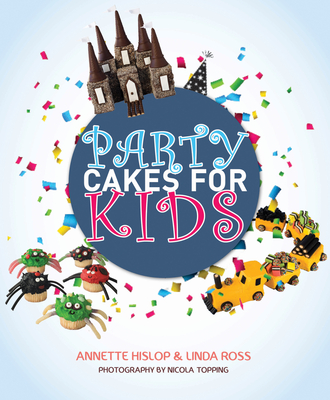 Party Cakes for Kids (Paperback)
New Holland Publishers, 9781742576886, 104pp.
Publication Date: May 1, 2015
* Individual store prices may vary.
Description
A step-by-step guide to making fun professional looking children's party cakes.
How about an erupting volcano cake, a fairytale castle made of lamingtons, a cake made in a flower pot, or a summer jandal cake?
The authors have made sure the 25 cake projects are well within the average home cook's reach.
An extensive introduction includes: basic cake and icing recipes; details about materials needed; and the basic techniques involved with making the cakes, coloring icing and rolling it into the required shapes.
Each project includes 'how to' photography, clearly explained in numbered steps.
Each cake carries a 'level of difficulty' rating, and handy headings indicate what can be made days in advance.
About the Author
Annette Hislop is a graphic designer, illustrator and art tutor.
Linda Ross has spent many years working in the hospitality industry, culminating in owning and running a popular suburban café.
Photographer Nicola Topping is a highly awarded professional photographer who is passionate about creating beautiful images.