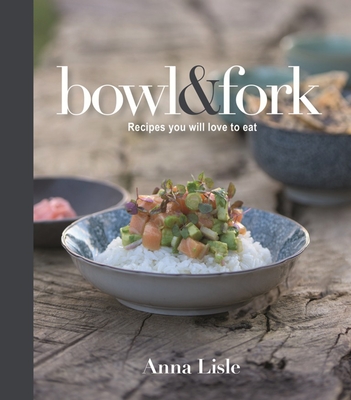 Bowl & Fork (Paperback)
Recipes You Will Love To Eat
New Holland Publishers, 9781742577838, 196pp.
Publication Date: March 15, 2016
* Individual store prices may vary.
Description
Take a simple bowl and fork, add some super tasty food combinations and presto, you have a perfect meal.
Total taste sensation—that's what you'll experience from the delightfully-original recipes in this book.
Bowl&Fork is a collection of satisfying, nourishing dishes that can be enjoyed for one, two, a family or a feast. Think comfort food with an interesting twist—good for your body, your health and great for your tastebuds.
If you love to eat, you'll love this book.
Simply delicious!
About the Author
Anna Lisle is a lifestyle journalist and a passionate cook. For the last four years Anna has held the position as Senior Editor of Best Restaurants which receives 550,000 unique visits per month. As editor of the Best Restaurant's blog Anna regularly attends restaurant openings, cookbook launches, food and wine fairs and industry events.
In 2014, Anna appeared as a contestant on My Kitchen Rules, together with her mother, Cathy, with their instant restaurant episode attracting 2.25 million viewers. Following their success on My Kitchen Rules, Cathy and Anna run The Walcha Kitchen, a cooking school based at their family property.
Their hands-on classes are small and intimate, catering for groups of six to nine people, with a sit-down meal at the end of the class. The Walcha Kitchen produces a gourmet granola and muesli range that includes paleo and gluten-free options.
This is Anna's first book.