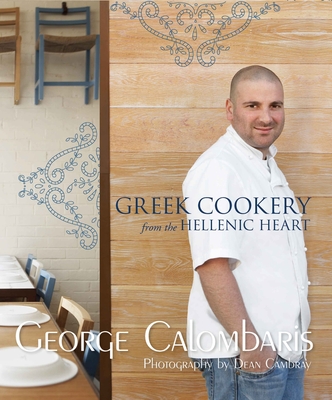 Greek Cookery from the Hellenic Heart (Paperback)
New Holland Publishers, 9781742577968, 288pp.
Publication Date: December 6, 2016
* Individual store prices may vary.
Description
The Greek taverna is a place for quiet reflection and spirited discussion; a place for love or war; a place to feed the belly and the spirit. The taverna is the kitchen table of the village or the street—a place for family and friends to gather; a watering hole, a debating hall, a gambling den and a café rolled into one.
George Calombaris's Hellenic Republic taverna captures that mood and combines it with a menu that champions the full breadth and myriad influences on peasant cuisine across the islands, territories and regions we call Hellenic Republic.
Here you'll find the fingerprints of Phoenicians, Florentines, Cypriots, Macedonians, Byzantines, Cretans, and Spartans. You will greet your favourites and fall in love with new friends. From breakfast rich in yoghurt and Cypriot sausage, move onto plates of tzatziki and peppered figs. Taste the slow cooked pork and moussaka and wash down the saganaki with crisp white wine.
Then sit down with the Calombaris family and taste his Mum's fabulous authentic recipes that she has handed down through the generations.
Enjoy Cypriot pies, meat balls and hommus and the tender Afelia that is braised pork and coriander. Share the fabulous chargrilled octupus and dolmades.
Welcome to the Hellenic Heart.
About the Author
George Calombaris is the award-winning Chef and Director of the Hellenic Republic and The Press Club restaurants. George's cuisine has made him a much talked about chef in the international cooking circuit.
He has appeared on several television programs including Masterchef Australia.
He was voted Chef of the Year in 2008 and is regarded as one of the top 40 chefs of influence in the world.
or
Not Currently Available for Direct Purchase